MASTER DRAINAGE PLANS ARE OUR SPECIALTY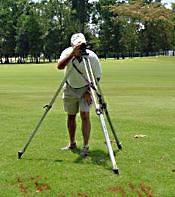 Every successful drainage project starts with a plan. Master Drainage Plans are a specialty of Turf Drainage Co. of America. We have planned projects at over 300 golf courses all over the United States, including many of America's top 100 courses. Plans have ranged in size from as small as half of one fairway to a complete 18-hole master plan.
It all starts when you contact us for a consultation. We send a drainage expert on-site to walk your property with you and identify key areas of concern. We shoot elevations and record data, then crunch the numbers and apply proven principles of drainage engineering. Next, we integrate our patented systems and components to determine the best solution for your property. Read more
Reduce the cost of planning by scheduling your site visit when one of our planners is in your area. Travel expenses can be prorated between projects. Call us to schedule your visit. 800-999-2794
| | | | | |
| --- | --- | --- | --- | --- |
| |   Nov 2015 |  Dec 2015 |  Jan 2016 |  Feb 2016 |
|   Dennis Hurley |   KY, NC, CT |   NC, FL, GA |   CA, NC, FL, AL | CA, TX, AL |
|   David Steel | FL, GA |   FL, MO, OR | FL, CA |  FL, CA, TN |
Mowing the day after 4.5″ of rain at Hound Ears Club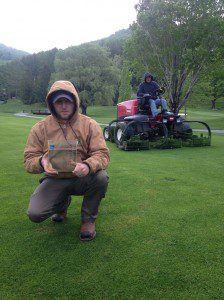 Everyday is considered a great day here at Hound Ears for  the Golf Course Maintenance staff, but today has been marked and noted as one of the greatest of all.  My first daily routine as always, is to check the rain guages throughout the golf course property so that I will know what work decisions to make for the day, and direct the Golf Course Maintenance staff.  All the rain guages showed 4.5" of rain this morning.
 Ordinarily after receiving a rainfall of this size, we would do different job duties that keep us out of wet areas to not damage the turf.  (Read More)