Conroe Country Club in Conroe,TX reopened for play last year after a complete renovation of the greens and tee complexes.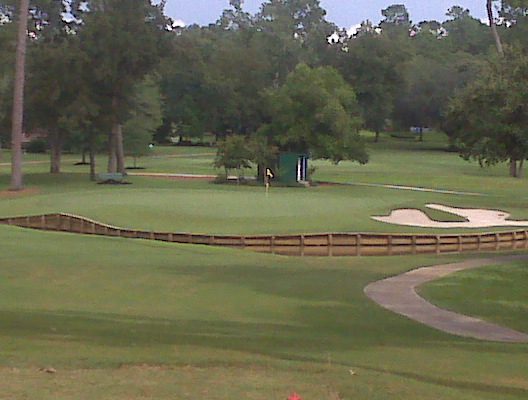 Architect Jeff Blume coordinated the restoration of the course, originally built in 1931, and designed by John Bredemus. The project included the construction of USGA spec greens that were grassed with Mini Verde Bermudagrass. Drainage concerns were addressed using Perma Basins, IDPs, and Turf Drain products manufactured and supplied by The Turf Drainage Company of America.
Turf Drain was utilized for internal bunker drainage to insure that gravel was not introduced into the bunker sand and possibly become a contaminant.
Perma Basins were installed in newly created collection areas around the greens so that these depressions would remain firm and dry and could be tightly mowed.
IDPs were utilized to address unique drainage situations where deeper than normal (or available) relief points were needed. One such installation allowed a new drain field requiring a 3′ deep relief point to be connected to an existing outfall pipe that was only 12″ below ground. Additionally, due to the fact that the IDP does not require electricity to operate its pump, a substantial savings was realized.
The contractor for the project was Mid America Golf and Landscapes out of Lee's Summit, Missouri.